Are you tired of losing your youth students to the Karate School down the street?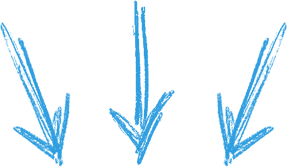 Get a Free Tour of the Website
Done for you class planners, life skills curriculum, drills and games portal, business systems, private facebook group……are all parts of the tour of our community.  Learn more about the community before the other BJJ school in your town does 😉

We value your privacy and would never spam you
Do not try and adapt curriculum, marketing, and systems from the karate schools.  Learn from someone who is not only a Black Belt under Saulo & Xande Ribeiro, but someone who has had a successful school for 20 years!
"Korbett Miller is the Red Belt of teaching kids Jiu-jitsu"  Saulo Ribeiro
Interested in taking your youth program to the next level?
Class Planners that Teach real Jiu Jitsu.

Easy to adapt to the way your school passes, escape etc.  Two years of class templates with video and text planners.

Lifeskills

Two years of Mat Chats and assignments that will set your school apart from the other Jiu Jitsu schools.   These mat chats are designed with the unique perspective of the Brazilian Jiu-Jitsu Student and the multitude of benefits this art can have for youth students.

Drills and Games

Kids learn when classes are fun. The drills for skills portals and games series will teach kids exercises that encourage repetition while providing an exciting and fun classroom environment.
Free Unlimited Support

Do you have an question?  Korbett Miller has had a successful mma school, that caters to jr programming for the last 18 years.  If you have a question about how to manage or market your school, simply contact us directly.

Management & Marketing

Get information about how to run your program effectively and efficently.  Korbett has been in the Top 50 school for Member Solutions for the last 12 years.  He is the author of the book "De-Mythify:  Finding Freedom in Your Small Business" and helps school owners all over the world create better operations.
Benefits of being a KidsBjjRevolution Client
Spend time teaching
Our format for learning is outlined in a way that maximizes your time building great martial artists.
Stop trying to Re-invent the wheel
Korbett and Brandon have spent years learning unique and valuable tools for teaching kids in a precise way that keeps kids active throughout the class. These classes are designed with "zero down time" and offers continual engagement with every student through every drill. No more waiting for turns to practice!
Consulting included
Have a question about your school?  Korbett Miller has had his school for the last 20 years.  He has written for NAPMA, MAIA and DojoDigest.  He has been on the Membersollutions board of advisers.
Brandon Miller has been a student of Korbett's for 17 years and is one of the instructors at the academy. He is currently earning his Master's Degree in Teaching from Seattle University and has been able to bring effective strategies from the school setting into the lessons on the mat.
Systems Created for You
This is a turn key curriculum.  You can start right away with our class planners crafted from experts in the field and add ideas to your junior classes and start to build the most profitable part of your BJJ School.
Life skills Curriculum
You will have access to 12 months of life skills curriculum, assignments and training program for you and your staff.  These mat chats are designed and tailored around the art of Jiu-Jitsu and the benefits that deliberate practice in the art can have for all young people.
I've been studying the curriculum for the past day or so and decided to implement on command teaching tonight. Coincidentally I was reviewing the same material.

Only planned on using it for one technique. It worked so well that I used to cover the rest of the material as well. The best part the kids responded to it like I've never seen before. Then I decided to use it with my 10-12 year old class...HOLY S***! This was one of the best night I've had teaching kids in a long time.

Carlos Archila


Lake County BJJ